A health clinic is a type of health care facility that focuses on outpatient care. Clinics can be privately owned and operated or they can be publicly funded and managed. The types of clinics include family health clinics, Occupational health clinics, and public mental health clinics. If you're interested in opening a clinic, there are several things you need to know.
Occupational health clinics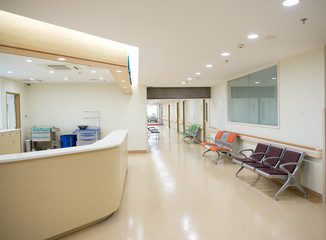 Occupational health clinics provide medical services to workers exposed to specific work-related risks, and they also help prevent illnesses and injuries. These professionals can also help employees injured on the job recover quickly and return to work. They can also offer education on health and safety issues at work, and conduct medical surveillance examinations, respiratory fit tests, and clearance examinations. These services can also include wellness safety programs that can help workers stay healthy and work productively.
Occupational health clinics typically receive most of their business from large employers. While their patients are often employees, their real client is the insurance company. If the insurance company doesn't like the way they handle cases, the clinic may lose its business. On the other hand, if they can help the insurance company with their workers' compensation claims, the clinic can receive more injured workers.
The Labor Commissioner encourages the development of occupational health clinics. In consultation with the Commissioner of Public Health, the commissioner may award grants to nonprofit organizations and public institutions for the purpose of establishing and operating occupational health clinics. These grants can be used for preemployment examinations, mandatory evaluations, and other routine evaluations for workers' compensation cases. These funds can also be used to fund employee wellness programs and employee physicals.
The New York State Occupational Health Clinic Network is an occupational health clinic network that provides diagnosis, treatment, and support services for thousands of workers in New York State. The network also offers resources for clinicians, including continuing education courses and position statements. The clinics are open to all New York State residents and accept most major health insurance plans.
The benefits of onsite occupational health clinics for employers are significant. In addition to helping workers avoid injuries, these facilities also help employers reduce their overall medical costs. In fact, onsite health clinics save employers on average 40% of their health care spending. A recent survey by Towers Watson showed that two-to-five employers have onsite occupational health clinics, and half of these companies plan to add more in the coming years.
Occupational health services are critical to the well-being of your workers. These clinics respond to urgent care needs, help with chronic disease management, and build trust with workers. By addressing these health issues and other health-related problems, occupational health services can help improve employee productivity and happiness. Occupational health services are also vital to monitoring your employees and preventing long-term absence from work.
Public mental health clinics
Chicago's public mental health clinics are mostly located in neighborhoods of color. Previously, people were forced to travel out of their neighborhoods for treatment. They were often turned away from private clinics for lack of insurance or because of their immigration status. In fact, the City's former mayor, Richard M. Daley, reduced the number of public clinics to 12 during his tenure.
However, many people don't realize that they can access free or low-cost mental health care. Often, people assume that free counseling services are only available from private practitioners. It's also possible that they're unaware that there are publicly funded providers in their own communities. Although state-funded programs aren't suitable for everyone, they can be an excellent first step for people who can't afford private therapy. Intake specialists at community mental health clinics can help individuals determine whether they qualify for state-funded services or other low-cost options.
While few private mental health providers provide emergency care to people in crisis, public mental health clinics offer mental health care to those in need quickly. These clinics have crisis response systems in place to ensure rapid access to help during times of crisis. This helps people determine the best course of action during a crisis and helps them receive treatment quickly.
A common model of mental health clinics is to divide patient care into biological and psychosocial services. Psychiatrists see patients and administer medication, while non-medical clinicians provide psychotherapy. The treatment plans are then ratified by team meetings. Public mental health clinics may include a variety of different specialists.
The District of Columbia also needed a mental health system, but the federal and District governments had no similar government structure and funding structures. As a result, the transition to a community-based mental health system took longer than expected. Eventually, however, a lawsuit was filed by people committed to a psychiatric hospital in the District. This lawsuit, known as Dixon v. Weinberger, helped to speed up the development of a community-based mental health system.
Family health clinics
A family health clinic is a primary health care facility that provides preventive care to infants and children. It also offers services to pregnant and postmenopausal women. Registered nurses, gynecologists, and other medical professionals provide care. Most services are free, though certain services, such as family planning and immunizations, are charged.
The results of this survey suggest that social capital formation occurs in a variety of settings and is particularly strong in FHCs. Mothers' social capital is most commonly formed through the relationships with the FHC nursing staff. Mothers perceive FHC nurses as mediators in the relationships between themselves and the clinic's team.
In addition to providing medical services, Family Health Clinics also provide dental care and nutritional services. These clinics also have prevention and education programs to help individuals prevent disease. Prevention services include counseling, information and policy, and support for pregnant and parenting, caregivers, and children. Prevention services may also include health education and health information for teenagers, fathers, and other caregivers.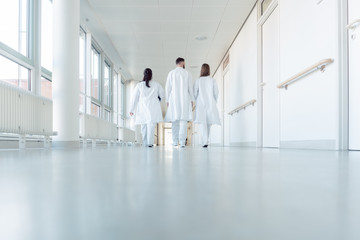 Family Health Clinics of Carroll County and Monon are both affiliated with Purdue University School of Nursing. They are federally qualified health centers and operate in areas of Indiana with low levels of health care coverage. Both clinics received PCMH Level 2 recognition based on evidence-based patient-centered processes and a focus on communication. The result is a high quality of care, lower costs, and a better patient experience.
The state admitted that there is a shortage of family health care in some areas and has committed to providing additional family health clinics in each town. However, it has not yet provided a timetable for implementation of the decision. Adalah argued that these positions should be filled as soon as possible.