The health care team involves members of the health care system who work together to provide care to a patient. They are responsible for the health of the patient and their families. Each member contributes to the care plan by applying knowledge of their professional role and patient-centered problem-solving skills. They share the patient's goals and communicate with other members of the health care team.
Shared goals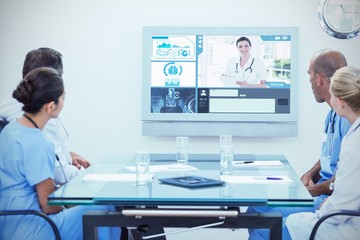 Health care teams can help patients and their families when they adopt shared goals for their care. The team's shared goals must involve the patient, other caregivers, and family members. They should establish clear roles and responsibilities and be developed over time. These shared goals can be refined as the team works to improve patient care.
Team members should be excited about the challenges they face and see each mistake as a learning opportunity. They should also be able to work together to align their goals. In addition to their shared goals, team members should be given autonomy to work to achieve those goals. This is possible through ongoing dialogue.
High-functioning teams have adopted the principles of team-based care, and they have agreed on shared goals and roles. They have also committed to shared accountability. The team also recognizes the importance of trust in all interactions. They actively work to create an environment of trust and respect. At the heart of teamwork is effective communication.
Team members must be sensitive to the needs of patients and families. In some cases, patients and families may have different cultural backgrounds or language skills, and it is important that all members of the team understand each other. Furthermore, patients and families may come in and out of the team often, so it is necessary to make sure that everyone can communicate with one another.
Communication
Effective communication among health care team members is critical to the safety and care of a patient. In a typical four-day stay in a hospital, a patient may interact with 50 different health care providers, making it critical for each team member to communicate with each other efficiently. Consider the game of telephone, where one player whispers a message to another, who then repeats it to a third person and so on. In most cases, the final player hears a message that is completely different from the first message.
In order to facilitate efficient and effective communication among health care team members, healthcare organizations should have standardized formats for transferring information. These formats include Introduction, Situation, Assessment, Request/Recommendations, and Repeat back. The Introduction section should include the patient's name and agency, as well as any background information such as the patient's medical history and current status.
Communication among health care team members can improve the quality of care, as a team can pool knowledge and expertise. Moreover, it can lead to more effective decisions. As a result, multidisciplinary teams can work seamlessly to diagnose, develop care plans, and follow-up to provide a high-quality patient experience.
The SBAR technique, which stands for Situation-Background-Assessment-Recommendation, has been widely adopted by many hospitals and other health care settings. The SBAR technique is useful for all members of the health care team, from physicians to nurses. It also allows the entire team to participate in patient safety initiatives.
Trust
In addition to the patient experience, building trust between health care team members is also important in the delivery of health care. Trust can be a two-way street, with patients and providers sharing information at different levels. However, if patients do not feel comfortable sharing their personal information with a healthcare team member, they may not be as forthcoming. This can lead to a downward spiral, with more patients not trusting their doctors.
The study's findings suggest that the effectiveness of health care teams is highly dependent on their ability to build trust. They also suggest that HIT can change the dynamics of trust in healthcare teams. For example, EHRs can speed up the flow of information between patients and providers. However, HIT can restrict social interaction among team members, which may inhibit trust building.
Fortunately, there are many ways to build trust between health care teams. One approach is to use effective trust models. Trust models include: organizational structure, team composition, and the level of patient trust. These tools can help health care organizations improve their performance in terms of patient care, employee engagement, and financial results.
Developing trust is essential for providing high-quality, safe care. The patient-provider relationship relies on trust, and patients who feel that they can trust their health care team will follow advice and adhere to treatment plans more readily. This results in better outcomes for patients. In addition, a study published in 2017 concluded that patients who feel more trust in their health care team report improved health behaviors, lower symptoms, and a higher quality of life.
Interprofessional education
During interprofessional education, students learn how to collaborate with their peers and with patients. This involves applying knowledge and professional skills from various fields to the patient's care plan. They learn to assess a patient's needs and to listen actively to other members of the health care team. They also practice shared problem solving.
IPE curriculums often cover topics such as disease management, leadership, and communication. They also include topics that promote healthy lifestyles. For example, IPE for the health care team can address topics such as diabetes, obesity, stroke, cardiovascular disease, and cancer. This kind of curriculum is essential for facilitating timely and effective patient care.
Interprofessional education enables baccalaureate graduates to enter the workforce with a foundation of core competencies and a variety of communication skills. It also enhances practice and improves patient outcomes by building trust and respect between professionals. It can also be delivered via simulation laboratories, community projects, and course assignments.
The World Health Organization (WHO) has repeatedly stressed the importance of interprofessional education. This can help improve the quality of care for individual patients and for health populations worldwide. Take for example, a patient who walks into an emergency department complaining of chest pains. After the ED physician checks out the patient, the cardiologist orders tests. The radiologist then waits for the results and confirms the patient is having a heart attack.
Opportunities for practice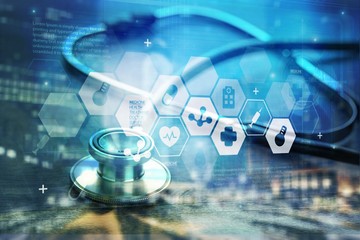 Effective health care teamwork is a key ingredient in the delivery of quality care. As the number of co-morbidities and the complexity of care continue to increase, the need for effective teams has never been greater. Health care teams must share the same values and principles to provide exceptional patient care.
There are many different ways to improve interprofessional collaboration. One way is to develop a sense of community among health care team members. Creating a sense of camaraderie will encourage staff retention and recruitment, and can also boost morale. Today, workers across most industries are more connected than ever. With the rise of smartphones, they can easily share information and collaborate.
Ethics
During the course of patient care, there may be ethical conflicts that arise. For example, a patient might refuse treatment because of cultural beliefs or may want medical procedures that are not needed. There are also ethical issues regarding euthanasia and the use of new technologies. Ethics in health care is an important topic for modern health care administrators.
Ethical policies must be aligned throughout a team. Physicians, nurses, and other health care professionals should collaborate with one another to provide a high-quality, coordinated care. The American Medical Association recently adopted new guidelines on ethical policy for physicians who lead health care teams. As a result, team-based health care models are becoming the preferred method of coordinated, high-quality care.
The main principles of ethical conduct are autonomy, beneficence, and nonmaleficence. These principles are the foundation of informed consent, truth-telling, and confidentiality. These principles can help healthcare professionals address conflicts. The ethical framework should also be incorporated into the practice of medicine, as it should enhance the care given to patients.
Nursing ethics requires an awareness of the implications of everyday decisions. Even the simplest actions can have significant consequences for patients. Many nurses do not always see the ethical implications of their routine practice. This lack of awareness leads to a lack of recognition of ethical obligations.